High Quality Deck Builder
Stuck between a timber deck or innovative composite boards? As leading deck builders, we've helped thousands of families solve this problem and enjoy a veranda that's durable, dynamic, and enhances their quality of life – and we're here to help you do the same.
Rated as #1 Sydney deck builders, the team at UrbanArch Building has over 12 years of experience in custom, one-of-a-kind deck building for homeowners.
We specialise in custom-built timber and composite boards, with all decking projects high-quality, visually stunning, and delivered on time. What's more, we put our heart and soul into our work. As a father-son team, we know how important your home is to you, and we know that having the perfect decking is part of providing a welcoming, inviting space for your family and loved ones.
If you want to learn more, check out our articles:
So let's start working out your ideal decking product.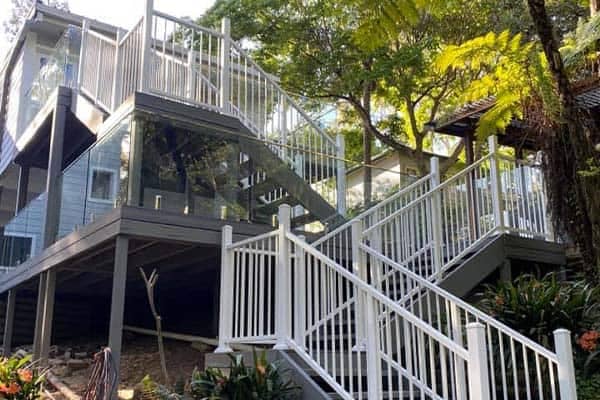 Steps are a good way to transition from your terrace to the other sections of your yard or entertaining areas. Longer runs of steps add a real touch of elegance to your finished project. Wider steps can be useful for older family members and young children.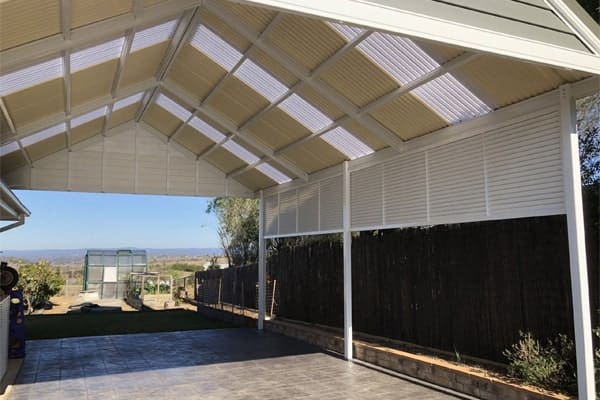 Adding a privacy screen to your balcony can make a world of difference to the enjoyment of your outdoor entertaining area. From screening off a utility area so it doesn't spoil the look to providing privacy to both yourself and your neighbours can bring another level of use for your balcony.
Frameless glass is a perfect, flawless and contemporary look for your new balustrade project. It will give a smooth and sophisticated look and feel. Not only does it look wonderful, but your views will also be enhanced with a clean and unobstructed view.
Why Choose Urban Arch Building?
As a close-knit father and son team, we're passionate about our craft and the role we play in improving your quality of life. While other deck builders see this as a home improvement project, we see it as a life improvement project.
We take great pride in making sure that our customers (that's you!) have the perfect option for their home and their needs. That means we ensure that:
We'll exceed expectations in craftsmanship
Your boards  will be crafted with the ultimate attention to detail 
Your project will be completed on time and on budget
Your project will be custom designed to meet your needs
Our customer service team will always be available as soon as possible
With over 14 years of experience, we've got a rich history of helping families unlock the potential of their outdoor space, at a price that works for them. Let's chat about how we can do the same for you.
Frequently Asked Questions
Does decking need a foundation?
Yes, it does need to be built on a foundation. The type of foundation will depend on whether you choose a ground-level board or an elevated option. For ground level, for example, the foundation should consist of wood chips, stone pebbles, or gravel. For an elevated option, the foundation should include concrete pads or posts. 
Do you offer any warranties?
How thick should the decking be?
For a timber deck, the dimensions should be 2.5- 3.17 cm thick. This not only helps ensure the strength of the boards but also largely determines its durability over time.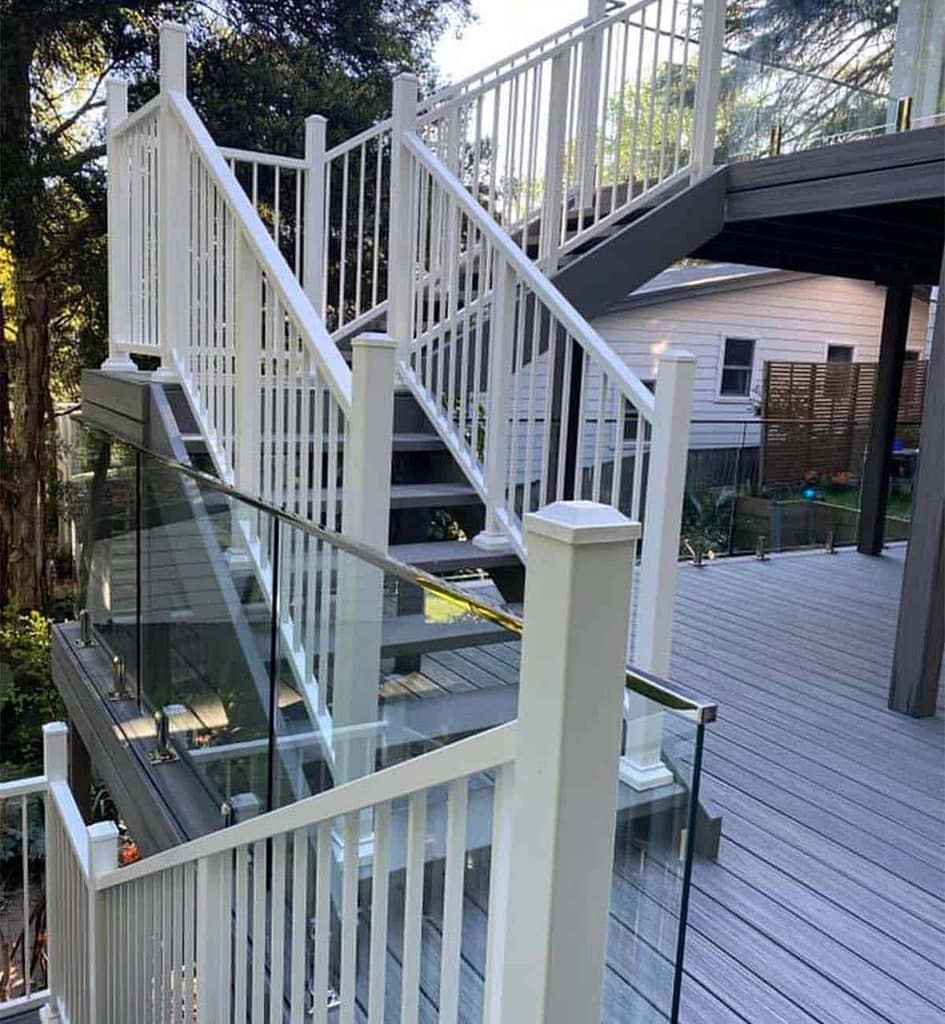 Will plants grow under my deck?
No. They are generally installed with a weed barrier fabric underneath, along with the gravel or other materials. This can prevent plants from growing under your deck and damaging its structural integrity. 
Do you need permits to hire a deck builder?
Yes, most projects do require a permit because of their size and construction requirements. 
It's always best to get the right permits in order to remain in compliance with local regulations. To know your exact permit requirements, we recommend that you get in touch with your council and find out if there are any regulations surrounding the height, size and type of deck you build, as well as the materials used and how it's built.
If you're looking for high-quality decking, give us a call on 0413 185 735 or email us with your enquiry by filling in the form here and we will get back to you as soon as possible.
Why Choose UrbanArch Building?

Quality
We understand you are investing your hard-earned funds - so we invest our skill, patience, and energy to deliver your finished vision using quality materials - not second-hand or auction sourced.

On-Time & Within Budget
We arrive on time, and we will stick to the budget agreed upon. You'll receive a schedule of work, explaining the workflow and schedule for your project.

Attention to Detail
We do the job the way it is supposed to be done - no shortcuts and we pay attention to the small details - every single time!

Family Owned
We are a locally and family-owned business. That means, we know exactly what every home and business owner deserves.

Custom Design
We offer a custom design and if you want something a little or a lot different - we can help you out.

We Genuinely Care
We genuinely care and we are committed to our clients with exceptional levels of customer care.

Responsive
We are fast and responsive. If you ring us, we will answer you straight away.

Customer-Focused
You are our client - we will always look after you.
Benefits Of Choosing
UrbanArch Building


Excellent Local Reputation
Exquisite Timber Products

On-Time, Within-Budget Project Completion

Professional and affordable price. Would be happy to recommend to others.
Very professional and helpful.
"I have just had my deck replaced with Trex. I used your website and contacted 3 of your recommended installers...."
Tony was very professional. The Urbanarch team has completed very top quality work on our deck.
Tony was fantastic through the whole quote process, he communicated well at all times.
Professional and willing to listen to what is wanted.
"Urban Arch was the best company to deal with. Communication from the start was excellent. From the first visit, through to completion of the job. Tony's boys working on the job were great. Happy to give references to anyone considering..."
"Thanks so much tony. Can I just take this opportunity to thank you for the way you and your team approach the work you do. It's the little things that shows the value we are receiving."
"I Just wanted to say a big thank you for the work completed over the past 2 weeks. We are so happy with the final outcome and the service that we have received from Urban Arch Building. From start to finish, the process has been easy and stress free. We are so happy with the final outcome and the quality of work. The guys did a fantastic job and went above and beyond our expectations. I will be recommending you to every one I know. Thank you for your attention to detail and bringing our vison to life. We are so grateful."