The Advantages of using Millboard Decking in Sydney
Millboard decking - the world's most unique deck board
If you are looking for premium decking, and one that doesn't need ongoing maintenance you need  look no further than Millboard decking. It's providing decking inspiration for many Sydney households.
The Millboard decking trend is growing in Sydney and is the perfect solution for residential and commercial properties. From waterfront and coastal decking, through to cafe and home decking, it has never been more popular.
Millboard sustainable decking  boards are highly durable and can resist termite damage. The board's surface is also smooth and splinter-free, making it safe for little feet to walk on.
Millboard combines timber's aesthetic appeal with a composite material's benefits. The board looks so much like natural timber that it's almost impossible to tell the difference.
It's little wonder that composite decking's popularity is rising. Millboard decking is the perfect high quality decking solution for most Sydney homes.
If you are looking for a Custom deck design service, deck replacement or a brand-new deck, call us for a site consultation to look at a range of options.
Kickstart your decking project in 2023 with UrbanArch Building –   Millboard deck builders and installers..
What is Millboard decking made from?
Millboard decking is a composite timber alternative material made from wood-free polyurethane. It is combined with mineral stone flour, known as resin mineral composite (RMC), during manufacturing. 
A high-tech ultraviolet inhibitor is added to the Millboard product range to slow down any damage caused by the harsh environmental conditions experienced in Australia. Unlike traditional timber, glass fibres are also enclosed in the core to help provide the board with exceptional strength and durability.
And remember – with Millboard, there is no need for sanding, acid washing or oiling.
The board's core is more eco-friendly and sustainable than many  cap and core boards. That's because it's made with reclaimed and recycled materials. Millboard decking boards use polyurethane materials, keeping them out of landfills.
Polyurethane is as durable as timber but doesn't suffer damage from termites or water. It is seamless, water resistant and contains no wood. The absence of wood fibres also means it has no tannins, so it is not at risk of leaching and fading.
Millboard is the perfect material for outdoor use all year round.
The lastane cap is very detailed. It is coloured and etched to create a natural wood grain look. For example, the cap also adds grip that helps prevent poolside slips. Millboard decking is one of the best products to use around your pool. Its anti-slip properties in wet and dry conditions provide exceptional peace of mind. Its slip rating is R11 – the highest available.
Looking nothing like plastic, millboard decking products are the most natural-looking deck boards. Each board is hand finished by a master craftsman. This provides an authentic wood finish so that no two boards are identical.
And with the fantastic range of colours available, you have the perfect deck to complement your pool, outdoor or entertaining area.
What makes Millboard decking different from other deck materials?
Click on the image below for a larger view
If you think all decking boards are made from timber, it's time to think again. Millboard composite decking represents decking innovation at its very best.
The art and science in this decking solution sets Millboard apart from all other non timber decking boards available.
Millboard decking is one of Australia's most unique and true-to-life decking boards. Its unique patterning and attention given to even the smallest detail from a dedicated team of craftsmen make it means it is a perfect solution for rooftop decks, waterfront decks and any outdoor deck entertaining area.
if your key requirements are:
Then, high-quality Millboard Composite Decking is the answer you are looking for.
Want to learn more about how a millboard deck stands out from conventional composite decking materials? You can watch a quick video here.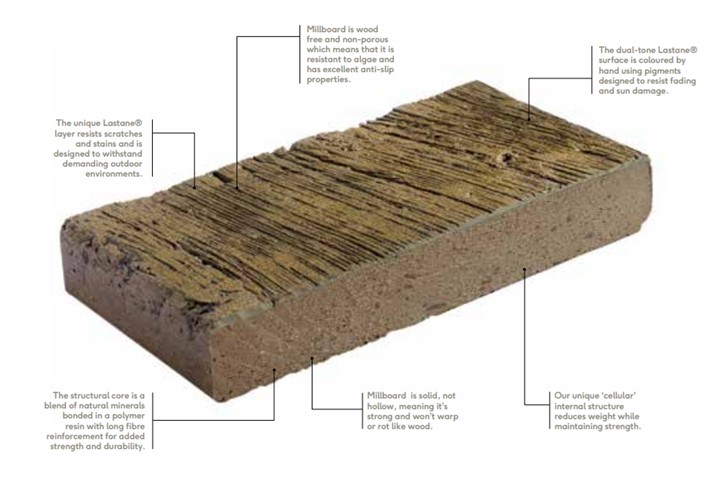 The outer cap, or finish, offers a lot of detail with moulded lastane that is coloured and etched (or pressed) to create real-look wood grain. It looks like timber, and the surface adds traction (preventing pool-side slips, for example).
Millboard decking is an excellent choice if you're looking for a top-quality composite product to use around your pool. It looks fantastic and boasts an impressive R11 anti-slip rating, making it one of the safest options available in Australia.
Millboard is the most natural-looking timber alternative composite deck board available on the Australian market. It is a top-quality composite deck board with a natural wood finish. It's hand-finished by master craftsmen and comes in various beautiful colours, making it an ideal choice for any outdoor space.
For a standout, natural-looking, low-maintenance composite deck board, check out Millboard's decking range. Their commitment to quality and aesthetics is evident in each board's true-to-life colours and tones.
What advantages does Millboard Decking have over other decking Composites
| | | |
| --- | --- | --- |
| | | |
| | Straightforward. Simply screw through the board and the screw becomes invisible | Can be complex and time consuming with speciality fasteners needed |
| | Natural feel underfoot – offers a comfortable, natural texture | Texture may not feel as authentic. |
| | Authentic wood grain textures and colors | |
| | Stays cooler in the sun compared to some composites | Can become very hot in direct sunlight |
| | Suitable for water-adjacent applications. | May absorb moisture and swell |
What are the types of Millboard decking boards available?

Millboard Enhanced Grain decking
Click on any of the images below for a larger view

Millboard Decking Enhanced grain boards are moulded from planed timber for a textured, slip-resistant look and feel. This type of  composite board showcases the subtle nuances that only natural timber can give. Each of the eight shades displays the beautiful grain you expect in a piece of beautiful natural timber.
The boards are manufactured to provide a visually stunning effect through the colours and texture and their size, making them a  real standout. 
The Enhanced range is well-matched with modern and traditional Sydney homes. It adds style & elegance to any project. No other composite product compares to the traditional finish of Enhanced series Millboard.
The size of enhanced grain boards is 176 mm wide x 3600 mm long and 32mm thick.
The Millboard  colours for the Enhanced range are: 
Coppered Oak – Golden Oak – Limed Oak – Smoked Oak – Jarrah – Brushed Basalt – Burnt Cedar – Antique Oak
Millboard Weathered Oak deck boards
Click on any of the images below for a larger view
The Millboard Weathered Oak collection is moulded from 100-year-old reclaimed weathered oak timber. It has a soft, lived-in feel and partners beautifully with other natural materials like stone and wood. The composite decking board is available in Driftwood and Vintage colours. Read a little of the fascinating backstory here.
The size of millboard weathered oak boards is 200 mm wide x 3600 mm long and 32 mm thick.
The Millboard decking colours for the Weathered range are: 
Weathered Oak Vintage and  Weathered oak Driftwood
Millboard Carbonised emberred and charred deck boards.
Millboard carbonised decking perfectly complements the modern Australian contemporary feel and vibe that is becoming increasingly popular in decking styles. You can mix and match rough and smooth textures with a matt or glossy finish to achieve that stunning look that will set your entertaining space apart from all the others.
This board style is inspired by the traditional Japanese Shou Sugi Ban technique, where the surface of the timber is carefully burnt to create a stunning, permanent finish that is completely outstanding and unique.
Millboard carbonised decking perfectly complements the modern Australian contemporary feel and vibe that is becoming increasingly popular in decking styles. You can mix and match rough and smooth textures with a matt or glossy finish to achieve that stunning look that will set your entertaining space apart from all the others.
These boards look fabulous as a wall feature or facade and are super practical and stunning for any deck in Sydney. deck 
Benefits Of Choosing
UrbanArch Building


Excellent Local Reputation

Exquisite Timber Products


On-Time, Within-Budget Project Completion

How long does Millboard decking last?
Millboard composite decking is known for its exceptional durability and longevity, making it a popular choice for outdoor decking projects. The lifespan of a millboard deck can vary depending on several factors, including the quality of the material, installation, maintenance, and environmental conditions.
A well-maintained millboard deck can last 25 to 30 years or even longer.
The quality of the millboard composite decking material itself significantly determines its longevity. High-quality boards made from durable materials and advanced manufacturing processes tend to last longer than lower-grade alternatives. The deck's substructure, including the joists and support beams, should also be made from durable and rot-resistant materials to provide a stable foundation for the millboard decking.
The climate and weather conditions in the deck's location can impact its longevity. Millboard decking has been designed to resist moisture, UV rays, and mould, but minimising prolonged exposure to harsh elements can help prolong its life.
Even though Millboard decking is a relatively low-maintenance composite material, regular cleaning to remove debris and dirt and promptly address any stains or spills can help preserve its appearance and extend its lifespan.
Whether its a garden deck or balcony deck, Millboard's properties means it is the perfect solution.
When investing in a millboard deck, following the manufacturer's guidelines for installation and maintenance is essential. Hiring experienced and skilled professionals for installation will help maximise the deck's lifespan.
How do you maintain Millboard Decking?
Looking for a composite decking that's both low-maintenance and stylish? Look no further than Millboard decking. It features a durable Lastane surface resistant to scratches and stains, ensuring it looks great for years. Deck maintenance is hassle free and time saving with minimal effort needed to keep your deck looking pristine.
If you need tips on keeping your deck looking its best, don't hesitate to contact us or follow our list of cleaning recommendations.
Follow these decking maintenance tips to keep your deck looking fresh and pristine.
Take care when moving objects like chairs and tables across your deck.

Dirt and dust can build over time. Wash it with soapy water and a broom, then hose it down.

Spills like wine and soft drinks should be washed off as soon as possible.

Animal droppings should be washed off as soon as practicable.

Stubborn marks can be removed with some household bleach mixed with water. Always test in a small unobtrusive area first and then wash off with lots of water.
And that's all there is to it. Contact us if you would like more information on this Millboard decking premium decking solutions.
How long does it take to install a Millboard deck?
Millboard composite decking has been designed to be as straightforward to install as possible. The materials are lightweight, making them easy to handle and transport. And despite being a specialty product, no special tools or equipment are required. Say goodbye to hidden fasteners or specialty installation clips that are fiddly and time-consuming!
Stainless steel screws fasten the boards in place without needing pre-drilling, which helps to save time further. Installing millboard decking is simple – it's often a matter of screwing in, and the Lastane covering will self-close over the screw to leave a smooth, blemish-free surface.
How long your deck takes to put in place depends on how large and complex your design is. The installation will take longer if you have more intricate details like fascia, inlaid designs, or stairs and levels. Millboard decks typically take five or more days from start to completion.
What does the Millboard Decking warranty cover?
Millboard offers a comprehensive warranty covering various issues, including material defects, fading, staining, cracking, and delamination. The warranty also covers performance issues, such as slip resistance, and ensures that the material will perform as advertised.
It's important to note that the warranty is only valid if the decking is installed and maintained according to Millboard's instructions. This includes using the correct fasteners and installation techniques and properly cleaning and maintaining the decking over time.
This particular product is known for its durability. Millboard decking products are backed by a manufacturer's warranty that protects against defects for 25 years. With proper care and professional installation, you can extend the lifespan of your deck even further.
Aside from what the manufacturer offers, choose an installer that backs their work with a satisfaction or workmanship warranty. This can help you feel even more confident that your deck will last. At UrbanArch, we provide excellent warranties for all millboard decking, other composite decking, and traditional decking materials. 
How much does Millboard decking cost ?
Millboard is a premium, one-of-a-kind composite deck board. There is no other board on the market that so closely resembles the look of natural timber. Its combination of decking colours, textures, low maintenance needs  and luxury feel place it at the top of the decking pyramid.
Expect to pay a premium price of between $330 and $360 a square metre for this high-quality, unique decking board. Check out current prices here.
Remember to consider the substructure and installation cost when considering your budget and options. 
You first need to decide on the style of decking board that works best for your home style and its environment. Millboard decking products are one of the few boards that provide you with three different board styles that you can perfectly match to your project.
Millboard decking prices will vary depending on a range of factors:
Our team has a wealth of experience with a wide range of products suitable for the Australian climate and landscape. If you have any questions or want some advice on millboard composite decking, board suitability, or pricing for your project, call us on 0413 185 735 today, and one of our team will only be too happy to answer your questions.
Other considerations when budgeting your decking project:
When you are thinking about the budget for your project, keep in mind that the figures mentioned are estimates only. Many variables go into pricing decks out accurately, from the deck size, board sizes and finishes, the slope of the land, whether or not steps are required, deck lights, and so on. To budget accurately, look for a specialist Millboard deck builder and ask for a detailed quote.
Superior to timber as far as durability and maintenance, Millboard products can also be superior to wood-based decks when it comes to design. Many homeowners are drawn to millboard decking because of the timber-look design, grain, and the accessories available to give your deck a smooth, complete finish.
Does Millboard decking get hot in the sun?
All materials exposed to high temperatures like ours will get very hot. Even bare ground and beach sand are so hot that you wouldn't walk on it barefoot.
Throughout the year, Australia experiences a broad spectrum of temperature changes. During summer, temperatures typically vary from warm to hot, occasionally soaring to 40 degrees Celsius or more on some days.
When you look at heat indexes for the kinds of outdoor materials we use for our outdoor areas in Australia, concrete and most tiles will be the hottest under direct sunlight; after that are composite materials (decking boards) and hardwood decking.
There is little difference between how hot hardwood decking and a composite like Millboard decking will get. On a scorching day, the best advice is to wear a pair of thongs to protect your feet, mainly if those feet belong to your little toddlers.
But there are some things you can do to keep a lid on the heat.
If you have shady trees in your yard, locate the deck so that it gets some benefit from the sun during the hottest part of the year.
Choose a lighter colour board rather than a darker one, as the darker ones heat up more quickly, get hotter than the lighter-coloured ones, and retain the heat longer.
Build an awning over the deck to protect it from direct sunlight. This is also a bonus during rainy periods, as it lets you enjoy your deck space in all weather.
Another option is to run a hose or sprinkler over the deck area before you use it to reduce the temperature.
Is Millboard decking the best?
Millboard decking is a high-quality wood-alternative decking material known for its durability, low maintenance, and natural wood-like appearance. It is a popular choice because of its long-lasting performance, resistance to fading, and eco-friendly composition.
As to whether it's the best decking material available, the best deck material for one person may not be the best for another – it depends on individual preferences, project requirements and budget.
Ultimately, the ideal deck material will be the one that aligns with your preferences, budget and provides the performance and aesthetics you desire.
However, Millboard decking is undoubtedly a beautiful product.
Millboard finishing accessories
If you're looking for a sophisticated and elegant finish for your deck and stairs, Millboard decking is one of the few materials worldwide that can help you fulfil that wish. 
With a range of colours and sizes of edge and fascia trims for you to choose from, the elegant and stylish finish that can be achieved with millboard decking is simply stunning. Below are some of the options available to you.
Click on any of the images below for a larger view
Does millboard decking get scratched by furniture or foot traffic?
Millboard's durable Lastane coating offers exceptional scratch resistance and natural anti-abrasion properties. This is a remarkable benefit of the Millboard decking material, making it almost impervious to scratches. It's an ideal substitute for conventional timber, particularly in high-traffic residential and commercial areas.
Even though the board has a tough top layer, exercise caution when moving furniture and other items around your deck. Treat it respectfully, and it will provide you with many years of blemish-free treatment.
While highly scratch resistant, the tough Lastane layer covering the top of the board also makes Millboard decking virtually impervious to stains and spills.
Does Millboard really require zero maintenance?
Yes – you read that right. Choose Millboard decking if you want a virtually maintenance-free alternative to traditional decking. Millboard is zero maintenance, apart from the odd scrubbing and hosing down.
Because millboard decking boards contain no timber or plastic, they are not porous (they don't absorb water or moisture, making them more stable than traditional decking or other composites).  
Spilled drinks, dropped food and muddy footprints or paw prints won't penetrate the surface and can be just washed off.
See the cleaning hints above for more details. 
How are Millboards attached?
The Millboard company has conducted extensive trials to find the best, long-lasting method of fixing the boards to the substructure. 
Durafix® stainless steel screws have been designed specifically for the millboard range of materials.
There's no need to pre-drill or countersink Millboard and the unique Lastane® material self-heals, so the screws are virtually invisible, leaving a smooth and seamless finish on the top of the boards. Ensuring your Millboard deck builder is experienced in installing this unique deck board is a good idea.
Can Millboard materials be used in other applications?
Yes. Millboard products are one of the most versatile of all the composite materials available in Australia. They can be used for steps, vertical and horizontal cladding of homes and business areas (inside and outside), ceilings, walkways, balconies, planter boxes, and much more.
If you have a Millboard decking idea you would like to explore, call us on 0413 185 735 for more information, and one of our experienced team will be able to discuss it with you.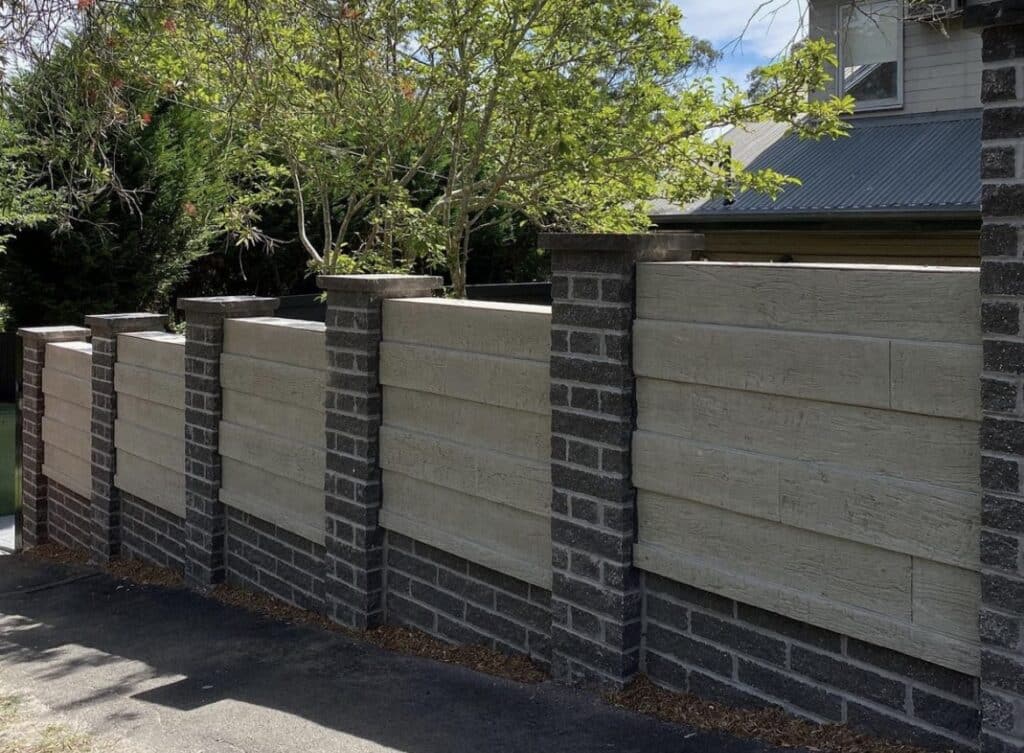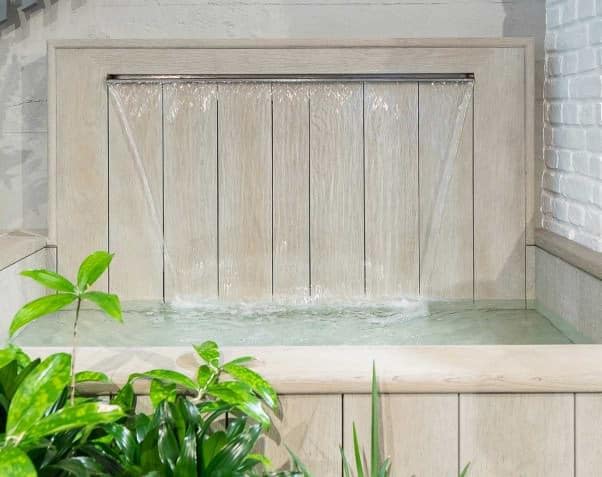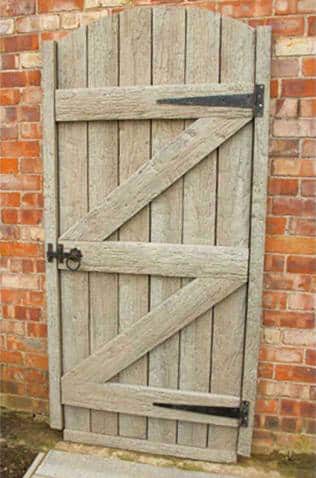 Is Millboard decking fire rated?
Yes. Millboard decking has a rating of BAL19 for Australian Standards. That said, you'll want to take all safety precautions (just as with any other deck) and remove embers if they touch the surface. Also, follow all local regulations for outdoor kitchens or patio heaters.
What are the disadvantages of Millboard Decking?
While Millboard composite decking offers many advantages, homeowners should consider some potential disadvantages before choosing this decking material.
Millboard decking is generally more expensive upfront than traditional wood or other composite decking options. The initial investment can be a significant factor for budget-conscious homeowners.
Millboard decking boards, like many composite materials, can retain more heat than natural wood. In hot weather, the deck's surface may become warm to the touch, making it uncomfortable for barefoot walking.
Although these boards are resistant to stains, some substances like oil, grease, or certain chemicals may cause discolouration if not cleaned promptly.
Depending on the production batch and manufacturing process, slight colour variations between different decking boards may exist. While manufacturers strive to minimise these variations, they can still be noticeable on larger decks or in specific lighting conditions.
While millboard decking is made from recycled materials to give clients sustainable decking options, it still contains non-recycled components, such as polymers and resins. Some environmentally-conscious consumers may prefer completely natural or biodegradable decking materials.
It's essential to weigh these potential disadvantages against the advantages and consider your needs and priorities when choosing the suitable decking material for your project. Millboard decking can be an excellent option for those seeking a low-maintenance and durable alternative to traditional wood, but there may be better fits for some.
Why Choose Urban Arch Building to install your Millboard Deck?
Urban Arch provides only the best materials and services for your project. We genuinely care about our customers and enjoy collaborating on custom projects that meet our client's goals and budgets. All our work is backed with an 8-year warranty so that you can be assured of our work's quality.
Every Millboard decking project starts with a site inspection. We'll help you find the best deck design and millboard style for your outdoor living space and create a design that shines. Request your quote online today or call us on 0413 185 735 to get started with Sydney's decking professionals.
Professional and affordable price. Would be happy to recommend to others.
Very professional and helpful.
"I have just had my deck replaced with Trex. I used your website and contacted 3 of your recommended installers...."
Tony was very professional. The Urbanarch team has completed very top quality work on our deck.
Tony was fantastic through the whole quote process, he communicated well at all times.
Professional and willing to listen to what is wanted.
"Urban Arch was the best company to deal with. Communication from the start was excellent. From the first visit, through to completion of the job. Tony's boys working on the job were great. Happy to give references to anyone considering..."
"Thanks so much tony. Can I just take this opportunity to thank you for the way you and your team approach the work you do. It's the little things that shows the value we are receiving."
"I Just wanted to say a big thank you for the work completed over the past 2 weeks. We are so happy with the final outcome and the service that we have received from Urban Arch Building. From start to finish, the process has been easy and stress free. We are so happy with the final outcome and the quality of work. The guys did a fantastic job and went above and beyond our expectations. I will be recommending you to every one I know. Thank you for your attention to detail and bringing our vison to life. We are so grateful."