Elegant Trex Decking Sydney
Composite decking has become a popular choice for Sydney siders who want to enjoy their outdoor space without the regular maintenance (and the cost) that comes with timber – and there are a range of composite products to choose from.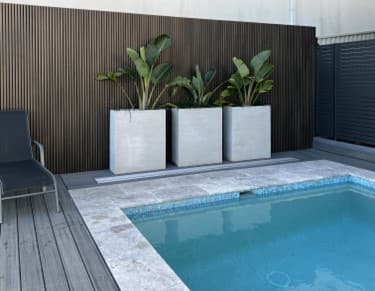 Trex decking is the world's largest manufacturer of alternative timber products. The company established its credentials as a green environmental company from its inception in the 1990s when it opened its first commercial plant dedicated to producing composite decking materials. All of its products contain 95% recycled materials and the company hasn't cut down a single tree to create modern, elegant decking materials.  Its deck boards are almost indistinguishable from timber – but they do offer a wide range of advantages.
The boards are not only environmentally friendly, but are termite-proof, rot-proof, maintenance-free, and will resist fading for 25 years.   Trex manufactures the Transcend Range in 7  colors to suit a wide variety of Sydney homes, from the ultra-modern to the traditional home that is found in many of our older suburbs.
When it comes to beautiful, cost-effective, and environmentally-friendly deck building, Trex deck products have all the answers.
Why Choose UrbanArch Building?
Looking to enjoy the aesthetic appeal of wood without any of the ongoing maintenance? Here's why UrbanArch Building's relationship with Trex decking is trusted by thousands of homes and businesses in Sydney.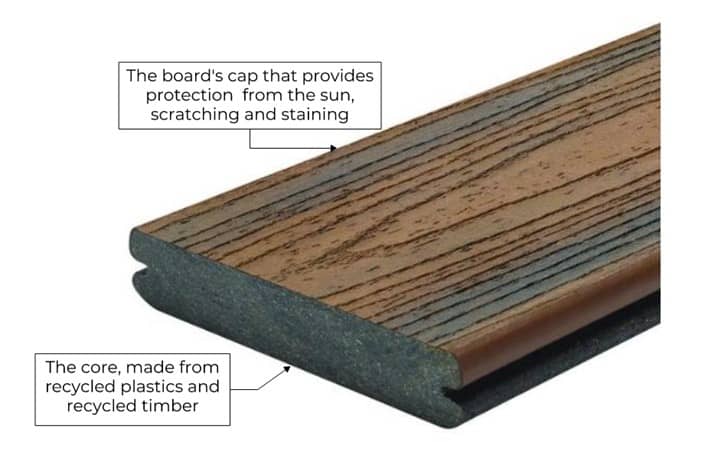 Offering ongoing benefits that surpass hardwood timber options, Trex decking is a proven investment for your home and a guaranteed way to elevate your outdoor living.
Are you ready to blend environmental responsibility with beautiful form and unrelenting function?
Is Trex the Same as Composite?
Trex decking is the most well-known composite material available, contributing to roughly 40% of the world's composite market. Just as Starbucks Coffee isn't the only takeaway coffee shop on the market, but it is the market leader, Trex  is the leading provider of composite deck materials.
While composite boards get recognition (and rightfully so) for their low maintenance finish, a wide range of colours, and environmentally-friendly make-up, you'll need to compare the builders if you're looking to invest in this.
As one of the leading installers for the Trex decking brand of composite deck boards and accessories, UrbanArch Building gives you the advantages of market-leading composite material, with the care and eye for detail of a local, family-run business.
How Much Do Trex decking composite materials Cost?
As with most things in life, you get what you pay for.
While Trex decking is typically more expensive than hardwood timber (expect to pay 20% to 30% more for composite deck boards than kiln-dried hardwood), you end up on the right side of the ledger in the long run. A composite board is quicker to install and doesn't have the annual maintenance costs that hardwood has. Think sanding, acid washing, and oiling. Maintenance costs with a reputable firm will usually be $40 – $80 an sq metre per year. That adds up to high maintenance costs over the life of your deck.
When you consider that the average Sydney deck is between 30 square metres and 40 square metres, a quick look at your calculator and some maths will show you how much it can cost to maintain a traditional hardwood Australian deck
For instance, take a 35 sq metre deck that might need some sanding and is acid-washed and stained once a year over ten years.
35 sq metres x $50 a sq metre x 10 years = $17,500.
That is a considerable amount of money to spend on maintenance. If you outlay a little more on the initial purchase,  you then save yourself all the ongoing maintenance costs over the ten year period in the example above.
You would usually find yourself financially better off after just a couple of years.
It's true that the Trex decking range typically costs more than traditional hardwood timber decking – but as you can see, there's more to the story than the upfront price.
Although Trex decking boards are made from recycled materials, processing these materials and ensuring a high level of performance and strength adds to your upfront costs. But keep in mind, that your deck will be your social hub and personal oasis for decades to come, and that's where the savings kick in – no expensive maintenance for the life of your deck.
Looking for a quote on  Trex decking? Reach out and speak to a member of the UrbanArch Building team on 0413 185 735 today.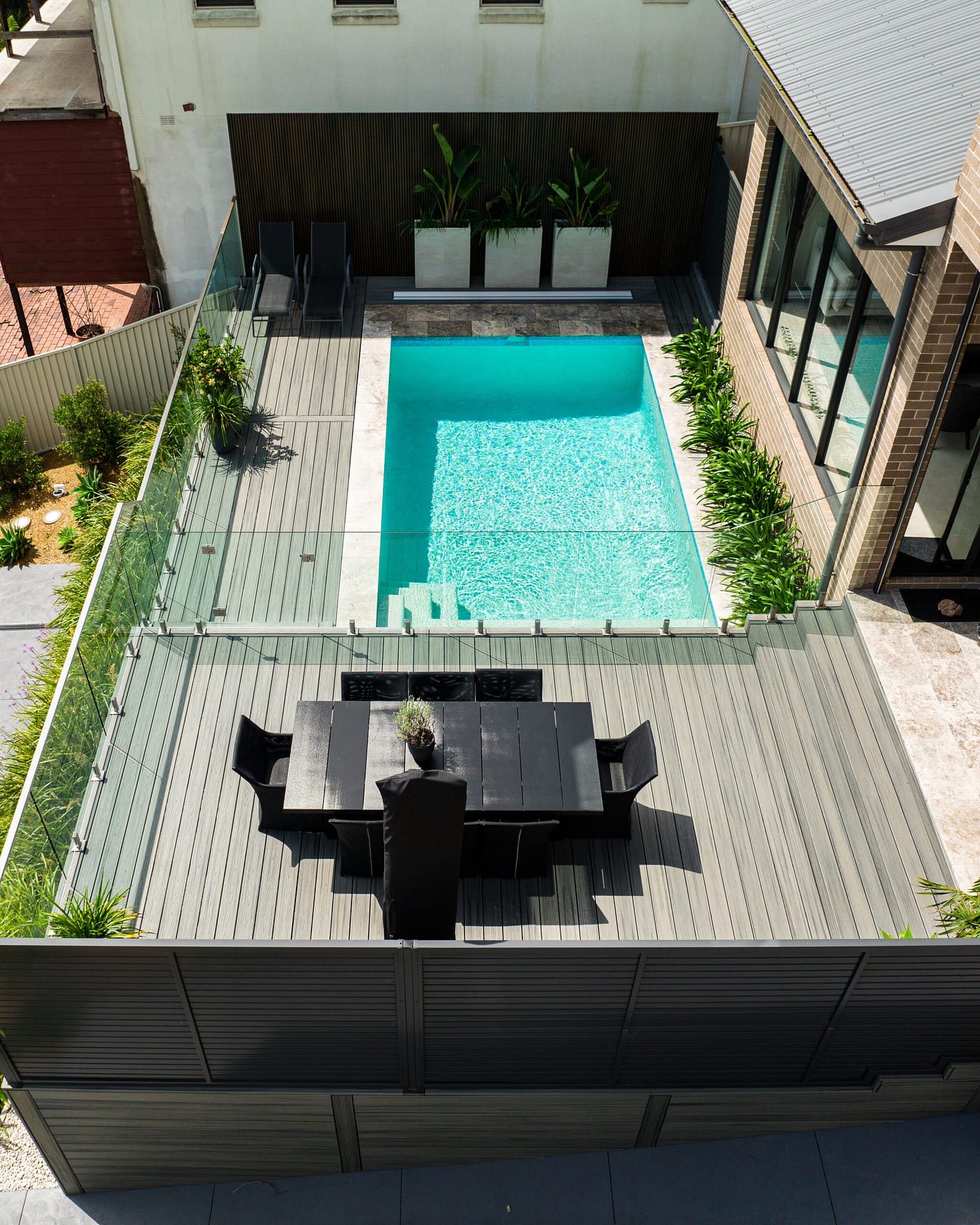 What is Trex Decking Made From?
Trex decking products may look like elegant, modern timber… but inside it's a different story.
Trex is made up of 95% recycled materials including:
Even better, the composition of Trex decking offers natural resistance to stains and scratches. So whether it's a glass of red wine, natural weathering, or outdoor furniture, Trex decking is designed to look great no matter what's thrown at it.
When you value the state of your home as much as the state of the planet, it's nice to know the Trex Corporation has never cut down a single tree. By using unwanted timber from woodworking projects and recyclable materials, Trex Composite decking offers a range of sustainable decking options for your home.
Trex is the first company in the timber-alternative decking industry to receive an International Code Council Evaluation Service® (ICC-ES)* SAVE Verification for Recycled Content. This independent third party verification confirms that, with a minimum of 95.4% recycled content, Trex recycled composite decking products really are as green as it gets.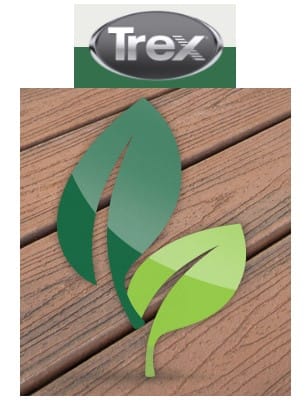 Not only will you have a deck board that reproduces the stunning appearance of timber, but you'll be playing your part to help the environment.
DID YOU KNOW: By using alternative materials (while still delivering the timeless aesthetic of timber), Trex decking saves upwards of 180 million tons of plastic and timber out of landfill.
If environmental stewardship is important to you, installing a trex composite deck  lets you enjoys the great Australian outdoor life with family and friends, as well as looking after the only Earth that we have. Its a great win win outcome. 
How to Decide Between Timber or Trex
Can't decide between Trex or timber?
The advance of sustainable and stylish composite deck products means timber is no longer the default choice for homeowners who want to expand their outdoor space and elevate their living.
Many Sydney homeowners are making the decision to use composite decking, and in particular, Trex decking, so that they can install and enjoy their deck and then never have to give a second thought to maintenance schedules or costs.
Say Goodbye to Termites and Wood-Eating Insects
Termites can devastate homes, causing tens of thousands of dollars in damages before you ever realise you've got a problem. And it's estimated that 1 in 5 Sydney homes will suffer from termite damage at some stage…
But none of that is your concern.
Trex composite decking
– No rotting boards
– No termite damage
– No splitting boards
– No cupping boards
– No splinters
– No sanding
– No oiling
  EVER
The innovative composite structure of  Trex decking boards makes them termite-proof and protected against wood-eating insects. That means bugs can't burrow into your new deck board and lay eggs, so the $100 million in damages caused by termites in Australia isn't a bill you need to foot.
And with an early sign of termite damage often coming in the form of splintering or damaged boards, your Trex composite deck is guaranteed to be termite-free and structurally sound for years to come.
Frequently Asked Questions About Trex Composite Decking In Sydney
Trex was the first company to create composite decking, combining the durable, sustainable material of recycled plastic with the beautiful look of timber in 1996.
Trex has been offering market-leading composite products since 1996, growing to become the world's leader in decking timber-alternative products.
There were many imitators of Trex decking,  and then in 2010, Trex came up with their "game-changer": the development of  Trex Transcend decking.
This was the first product that could be used to build a deck resistant to fading, scratching, and stains. The Company (and its clients) haven't looked back since then.
What Trex decking colours are available?
The Trex transcend colour range is available in Australia. It debuted in 2010 and is available in 7 colours to complement any home, business, or outdoor space. It has become the most popular range of decking products in Australia.
There are 5 premium Tropical colours and 2 classic Earth tones available.
Tropical colours:
Island mist, Havana gold, Lava rock, Spiced rum and Tiki torch
Earth colours:
Rope swing and Gravel path
Trex Transcend maintains the vibrancy of its colours and its luxurious embossed finish for a warranted 25-year period – with very little if any maintenance.
If you would like to see a larger Trex sample in your home, call us on 0413 185 735 today, and we will be happy to organize that for you.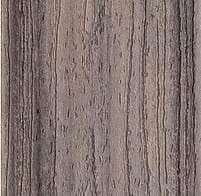 trex Island mist: A cool combination of relaxing silver tones, it has the weathered look of driftwood. Perfect for coastal properties or the modern, stylish home popular in Sydney today.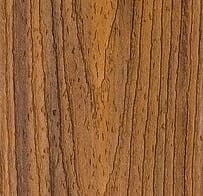 Trex Havana gold: An aspiring blend of caramel and honey hues, it is a warm brown color that looks like tropical teak and is perfectly suited to most Australian modern brick homes.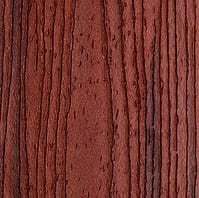 Trex Lava rock: Featuring rich reddish-black undertones, Lava Rock looks and feels like a magnificent redwood with a rich, warm palette of colours.
Trex Spiced rum: A deep brown with onyx black lowlights, Spiced Rum resembles the rich deep brown of Brazilian walnut timber.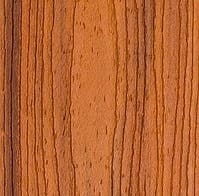 Trex Tiki Torch: Featuring hints of nutmeg and ginger, Tiki Torch is a cool light brown designed to imitate tropical teak.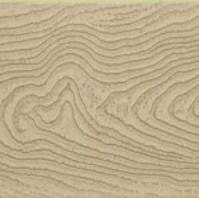 Trex Rope swing: An understated, sandy mushroom colour, it's a cheerful color for an outdoor place to relax.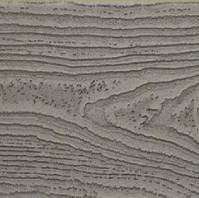 Trex Gravel path: Like a rocky country lane, Gravel Path brings a pristine grey to any outdoor setting.
Where is Trex decking made? 
Trex was formed in America in  1996 through the buyout of a division of Mobil Corporation. 
Today, the company offers the industry's widest array of high-performance composite products.  These products are available in more than 40 countries around the world. With the largest market share of composite decking in North America, a growing international footprint, and over one billion in sales, Trex corporation leads the industry on a global scale.
All Trex decking products are made in the USA.
How often does Trex need painting or staining?
Trex decking boards are constructed with a protective shell with rich colours engineered into the design. This means no painting or staining and up to 25 years of stunning colour.
Trex has created products that stand the test of time, as well as the test of aesthetic style with a range of beautifully crafted products.
Is Trex decking cost-effective?
Although Trex costs more than timber initially, you'll end up saving money in the long run as there's no regular maintenance (sanding, acid washing and oiling) required. There are virtually no maintenance costs once your Trex deck has been installed.
Is Trex suitable for the Australian climate?
Yes. Trex decking is a highly durable material that can withstand the severe weather conditions that exist in Australia without rotting, staining, warping, or breaking down.
It doesn't matter what our weather throws at it: heat, storms, winds and hail,   Trex Transcend maintains its vibrant finish. Trex has now become the most trusted, most reliable brand of outdoor composite decking—not just in the United States but across the world.
It's ideally suited to our Sydney conditions, whether you are want to use it as a stand alone deck at home, combine it with an awning or pergola for the ultimate in-home comfort, or on the top floor of an apartment building.
Trex decking materials are your go to product.
How long does Trex take to install?
Trex has engineered their boards to be as simple to install as it is to care for. You will be amazed at the transformation it will make to your outdoor space. Smaller decks can be completed in three or four days, while larger more complicated projects can take up to a month.
Wondering what to watch out for when purchasing Trex? Consider the following pros and cons to help you make an informed decision about choosing the best deck materials.
TREX TRANSCEND®, TREX ENHANCE® AND TREX CONTOUR® CARE AND CLEANING GUIDE
All exterior building materials require cleaning. Generally, soap and water is all that is required to clean Transcend, Enhance and Select products. For further information, see below.
PROBLEM
SOLUTION
Dirt and Debris
The affected area should be sprayed off with a hose to remove surface debris. Use warm soapy water and a soft bristle brush to remove dirt and debris from the embossing pattern.
Chalk Lines
High performance chalk lines may discolor the surface. Use only Irwin Strait-Line®* Dust-Off Marking Chalk (purple), available at Irwin.com
Tannins Due to Debris
Remove all debris using a hose or broom. Once the surface is dry, apply a Deck Brightener** as directed by the manufacturer. Deck Brighteners contain oxalic acid, which will also remove tannins.
Ice and Snow
A plastic shovel may be used to remove snow from the board. Use calcium chloride or rock salt to melt the snow and ice from the surface.
Oil, Grease and Food
All food spills should be removed as soon as possible. The surface must be cleaned within seven days to maintain the stain warranty. To remove, spray off with a hose and use warm, soapy water and a soft bristle brush to remove spills from the embossing pattern.
Mold and Mildew
If debris such as pollen and dirt is allowed to remain on the surface, mold can feed on the biofilm. Using a hose and warm, soapy water with a soft bristle brush is recommended to remove the food source
and mold.
Using a Pressure Washer (Concrete,
Stucco or Ground-in Construction Dirt)
A pressure washer with no greater than 3100 psi***** that has a fan attachment/adjustment and soap dispenser may be used to remove dirt, concrete dust, or other types of construction dirt. Spray the board with soap, then follow with gently scrubbing each board with a soft bristle brush. Spray/rinse each individual board using a fan tip no closer than 8″ from the surface. RINSE THOROUGHLY as if dirty water from cleaning is left to dry, this will cause a film to remain on the surface.
Maintaining Transcend and Select Railing
NEVER use acetone or other solvents on Trex Transcend or Select railing to maintain the beauty of the surface. For color transfer issues (from attachment of baluster spacer), use Mr. Clean® Magic Eraser® Original or Magic Eraser® Extra Power to help remove this.*** For small surface scratches, marks, or scuffs, use Dupli-Color Scratch Seal™ Clear Sealer Pen. ****
*Strait-Line® is a registered trademark of Irwin Industrial Tool Company.
**Use of products containing bleach or acid will lighten the surface of Trex. Use in an inconspicuous area to determine whether you like the effect. Neither product will affect the structural integrity of Trex.
***Mr. Clean® and Magic Eraser™ are registered trademarks of The Procter and Gamble Company.
****Scratch Seal™ Clear Sealer Pen is a registered trademark of Dupli-Color® Products Company.
*****Use of a pressure washer greater than 3100 psi could damage the boards and void the warranty.
Clean Barbeque Chicken Off Deck
Why Choose Urbanarch Building

Quality
We understand you are investing your hard-earned funds - so we invest our skill, patience, and energy to deliver your finished vision using quality materials - not second-hand or auction sourced.

On-Time & Within Budget
We arrive on time, and we will stick to the budget agreed upon. You'll receive a schedule of work, explaining the workflow and schedule for your project.

Attention to Detail
We do the job the way it is supposed to be done - no shortcuts and we pay attention to the small details - every single time!

Family Owned
We are a locally and family-owned business. That means, we know exactly what every home and business owner deserves.

Custom Design
We offer a custom design and if you want something a little or a lot different - we can help you out.

We Genuinely Care
We genuinely care and we are committed to our clients with exceptional levels of customer care.

Responsive
We are fast and responsive. If you ring us, we will answer you straight away.

Customer-Focused
You are our client - we will always look after you.
Benefits Of Choosing

UrbanArch Building


Excellent Local Reputation
Exquisite Timber Products

On-Time, Within-Budget Project Completion

Professional and affordable price. Would be happy to recommend to others.
Very professional and helpful.
"I have just had my deck replaced with Trex. I used your website and contacted 3 of your recommended installers...."
Tony was very professional. The Urbanarch team has completed very top quality work on our deck.
Tony was fantastic through the whole quote process, he communicated well at all times.
Professional and willing to listen to what is wanted.
"Urban Arch was the best company to deal with. Communication from the start was excellent. From the first visit, through to completion of the job. Tony's boys working on the job were great. Happy to give references to anyone considering..."
"Thanks so much tony. Can I just take this opportunity to thank you for the way you and your team approach the work you do. It's the little things that shows the value we are receiving."
"I Just wanted to say a big thank you for the work completed over the past 2 weeks. We are so happy with the final outcome and the service that we have received from Urban Arch Building. From start to finish, the process has been easy and stress free. We are so happy with the final outcome and the quality of work. The guys did a fantastic job and went above and beyond our expectations. I will be recommending you to every one I know. Thank you for your attention to detail and bringing our vison to life. We are so grateful."