High Quality
Composite Decking

in Sydney
You don't need to sacrifice the elegant charm of natural timber anymore (and you can say goodbye to splinters too) with advanced composite decking materials. Protected by industry-leading polymer capping technology, it's time to enjoy a new Sydney composite deck that's resistant to stains, termites, rot, warp, discolouration, and damage.
With fine details perfectly resembling wood grain, you get all the advantages of an eco-friendly decking Sydney build and lose none of the exquisite, rustic charms of hardwood.
We believe truly great boards should stand the test of time – that's why we're a leading installer of composite decking in Sydney.  To date, we offer 4 brands of composite decking boards with a 25+year warranty – suited for all types of properties.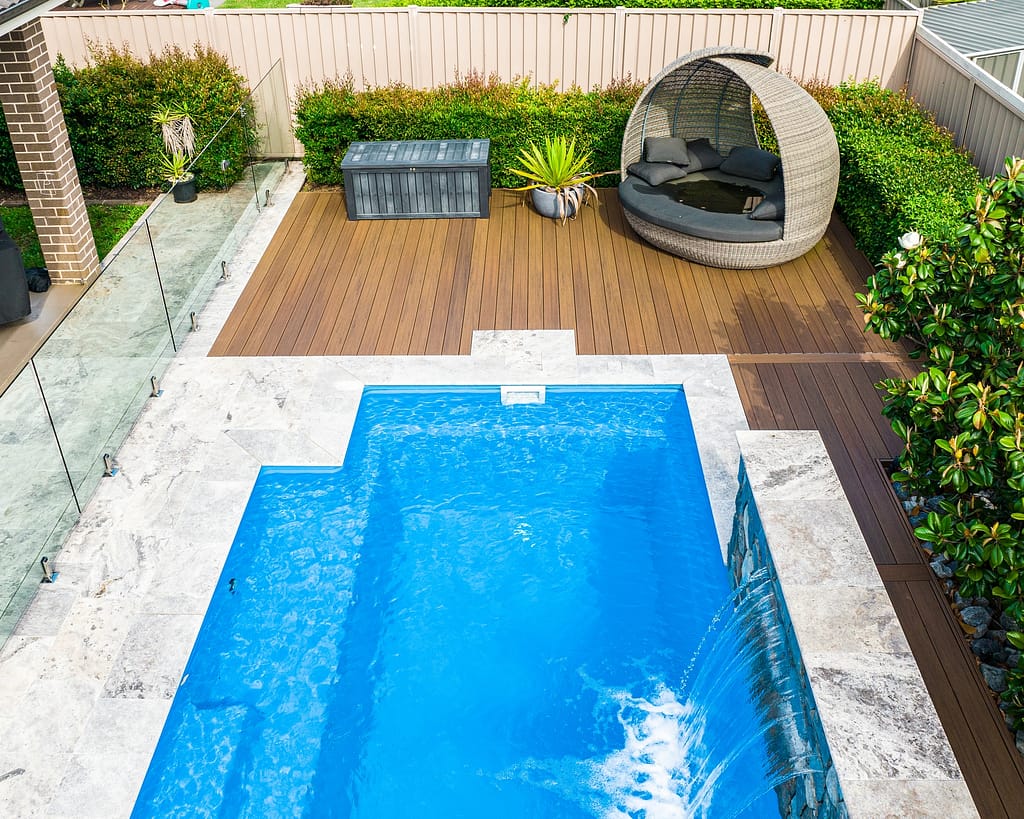 Composite Decking Sydney Solutions
Ready to get started on your decking project?
What are the Benefits of Composite Decking?
While it's easy to say that the benefit of composite decking is that it is merely "not wood", that would be selling things short. Composite decking is the fastest growing alternative to timber options on the planet, and with a list of benefits as long as your arm, it's not hard to see why. When you plan on spending your weekends relaxing outside, it helps to know the boards underfoot can handle any guests, outdoor furniture, and elements.
At UrbanArch Building, we've got years of experience working with Sydney households to turn unused outdoor spaces into functional and exciting decks that become central to the way you live your life.
When it comes to a low-maintenance composite deck boards that keep money in your pocket, it's tough to go past these benefits:
Less maintenance (meaning more time to yourself)
Wide range of colours and shades to choose from
Supporting the environment through recycled materials
Protected against scratching, fading, staining, and mould
No splinters (ouch), warping, twisting or splitting
Termite-resistant and rot-proof (extending the life of your board)
Composite deck boards are suitable for many applications around your home
Benefits Of Choosing
UrbanArch Building


Excellent Local Reputation
Exquisite Timber Products

On-Time, Within-Budget Project Completion

Ready to get started on your decking project?
What is Composite Decking Made Of?
With the appearance of stunning timber, but the durability advantages only man-made composite can offer, this option is for the homeowner who values their time outdoors. For more information on our decking range, or our composite decking Sydney services, get in touch with UrbanArch Building today.
Composite decking Sydney – it's become the newest buzzword in outdoor living, but what does it *actually* mean? Unfortunately, with all of the choices available to the homeowner today, it's easy to feel overwhelmed about choosing the right composite decking material for your project.
If you're like most homeowners and have been thinking, "what is composite decking?" or "what is the right composite decking material for me?",  you've come to the right place to find the answer. Three main types of composite deck materials are available in today's market: Capped composite, Capped PVC Composite & Polyurethane combined with mineral stone:
Capped composite decking materials are an engineered product that consist of a core and a cap. This makes it seem like a simple product, when the make-up of this board is anything but simple. Trex deck boards are an example of products made through this process. However, unlike hardwood which requires trees to be cut down, this type of composite decking board sources wood from recycled materials, making your new board an environmentally-friendly green addition to your home. 
The core of a capped composite deck board is made up of two primary ingredients: wood (e.g. sawdust, wood chips, wood fibre) and plastic that are bonded together during the manufacturing process.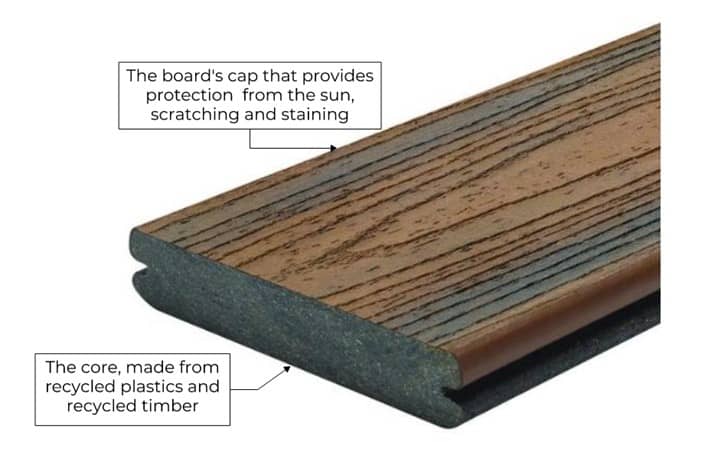 The bonded polymer that caps each board prevents boards from splintering, cracking, or warping and helps protect the composite board from the harsh weathering effect of our Australian climate. 
These boards blend beautifully with our modern lifestyles so that weathering, fading, scratching and staining are no longer problems that we need to consider.
Modern manufacturing methods like dual embossing have allowed companies to produce composite decking boards that show complex and distinctive grain patterns and textures that are comparable to the beauty of hardwood decks from the not-too-distant past.
Not only are modern composite decking boards comfortable to walk on, the quality of the manufacturing process ensures that the lustre and beauty of the decking boards  will endure for the full 25 years, leaving you with a deck that will look as good in the future, as the day it was installed in your home. 
Capped composite boards are made through what's known as a 'co-extrusion' process.
This combines all of the raw materials needed to create composite decking (e.g. sawdust, wood fibres, wood chips, recycled plastic), and melts them into a mixture. This mixture is then shaped into the boards you'll see online and at your local hardware store, making it tough to spot the difference between timber and composite. But unless you've got incredible x-ray vision, what you won't notice is the additional protective layer, bonded to the substrate to prevent delamination (i.e. layers splitting in your board). This process might be invisible, but it adds a rock-hard shell to protect against foot traffic, stains and spills, plus protection from the sun's harmful UV rays which can fade natural wood.
Some ideas for using composite deck boards in your home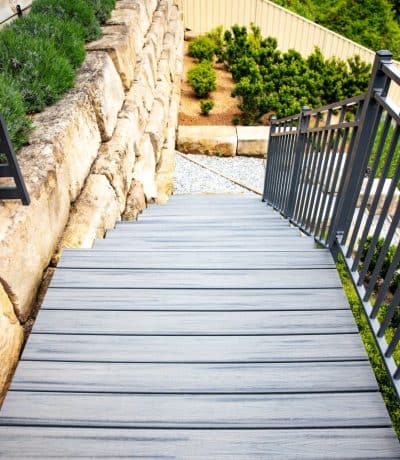 Examples of capped composite decking boards
Trex capped composite deck boards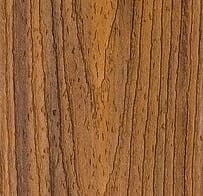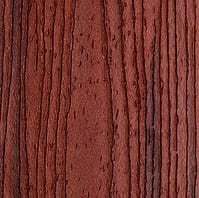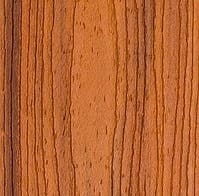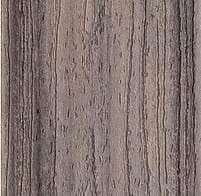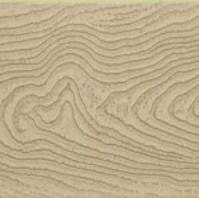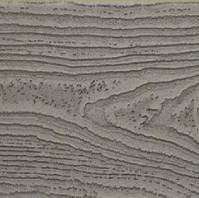 Timbertech Pro capped composite deck boards
What is polyurethane?
It's a material that is supple like rubber but rigid and hard-wearing like plastic, but it won't warp over time like rubber will. Being seamless and water resistant, polyurethane is the ideal material to create deck boards that won't warp or rot. And because there is no wood content at all, it won't play host to damp or insect larvae. It's the perfect material for outdoor use, all year round.
Miilboard is a perfect example of this type of composite decking. It is also reinforced with mineral stone and surfaced with a unique Lastane coating that gives it an almost natural feel underfoot. This type of composite decking is perfect around pools.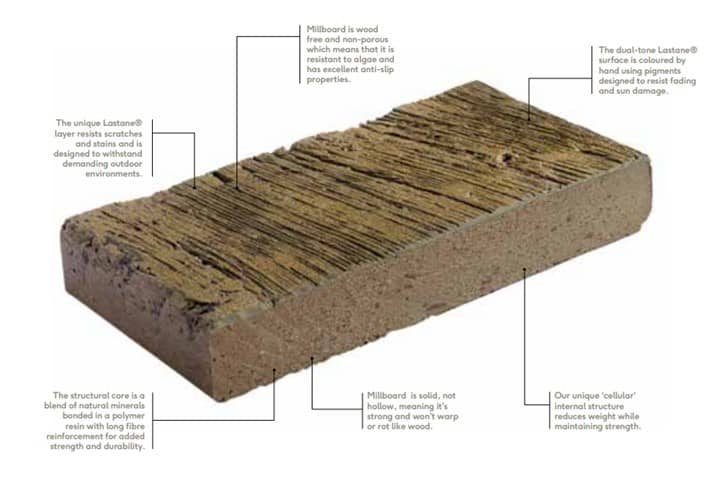 Millboard composite decking is hand moulded from natural timbers and is difficult to distinguish from the real thing. The Millboard product range has become so popular in Sydney that it has become one of the top three deck materials in the market.
Why has Millboard composite decking become so popular?
It is wood free and non-porous, giving it good resistance to algae and mould as well as one of the best slip ratings available.  It is perfect for around pools and wet areas.
Many composite deck boards can become hotter than timber deck boards on a sunny day. This is not the case with millboard, which sheds the heat load very quickly and is noticeably cooler for bare feet.
Millboard decking is solid, not hollow. This gives it great strength and also means that it won't warp or rot.
It's a tough and durable board. The unique Lastane® surface layer gives it great character and feel,  and resists scratches and stains.
The board has been designed to withstand the kinds of demanding outdoor environments that we have in Sydney.

The boards are eco-friendly and use recycled materials during the manufacturing process.
There's no doubt about it – this type of composite decking looks absolutely brilliant.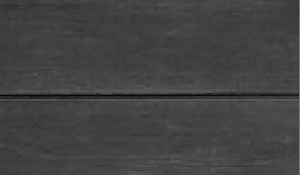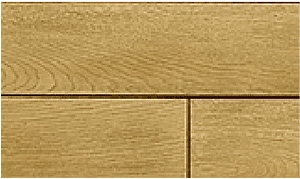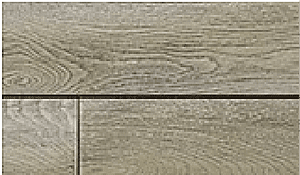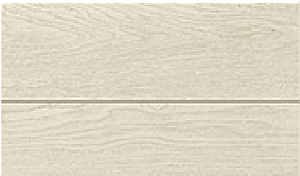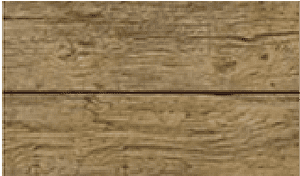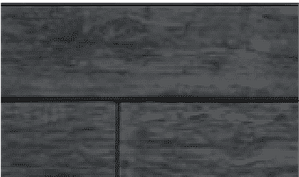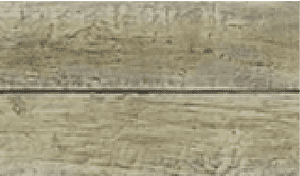 Capped PVC decking is decking made from polyvinyl chloride (a type of plastic) that doesn't contain any organic material such as wood flour. Because there's no organic material, PVC is able to avoid most of the pitfalls of timber decking — such as susceptibility to moisture — which leads to mould, mildew, rot, and most noticeably, cupping or warping.
✓ Looks like real wood — Gives you all the beauty of natural wood — including realistic grain patterns — without the drawbacks.
✓ Premier durability — proprietary polymer blends from core to cap that offers incredible protection from fading, staining, weathering, mould, and rot.
✓ Protected by the best — Backed by some of the industries industry-best warranties with some companies offering  a  Limited Warranty and 50-Year Fade & Stain Limited Warranty.
✓ Low maintenance —You won't need to concern yourself anymore with the annual and costly maintenance routines required for a timber deck. All that's needed is the occasional wash-down with a hose.
✓ Long-term Value — You can improve the value of your home with the addition and practicality of a beautiful and practical deck. It can be like adding an extra room to your home.
The long-term benefits of choosing a capped polymer composite decking outweighs the cheaper upfront cost of a traditional hardwood timber deck. At first, the cost of a capped polymer deck can be higher than a timber deck. However, once you factor in the costs for maintenance, acid washing, sanding, re-staining, and repair on a wood deck, a capped polymer deck will usually be a more cost effective option for a Sydney homeowner.
Natural-Looking Designs
The tech behind capped pvc decking means you won't have to sacrifice beauty if you choose this type of deck board. The boards offer a realistic wood look with a blend of natural colours. The board is capped with a stain resistant and scratch resistant polymer shell, made from polyvinyl chloride. It is a tough thermoplastic material and is strongly resistant to weathering, chemical and moisture based rot and has strong anti-abrasive properties so that it won't scratch or scuff easily.  Perfectly suited to the range of  weather conditions in Australia.
Durable, Long-Lasting Materials
With a capped PVC board,  you get the beauty of wood without the ongoing and expensive maintenance needed for a traditional timber deck. Capped polymer boards with effective cap technology offer Sydney homes excellent levels of  high performance and protection from the variety and range of weather that we experience in a typical year. From blistering heat to heavy downpours of rain with the resultant high levels of humidity, the boards are protected from mould, moisture and mildew damage. 
Deck products for everyday living
With a capped PVC deck, you can forget about the effects that family life and our harsh sun will have on the look and durability of your deck. Children playing and family pets won't scratch up your deck and the colours won't fade due to our fierce summer sun. Choose the right brand of  decking board  and you will also be able to enjoy a deck that is far cooler than most composite boards. Fade resistance & thermal protection – that's a real boon for tender little feet on a hot day.
An example of a Capped PVC deck board
Why Choose UrbanArch Building?

Quality
We understand you are investing your hard-earned funds - so we invest our skill, patience, and energy to deliver your finished vision using quality materials - not second-hand or auction sourced.

On-Time & Within Budget
We arrive on time, and we will stick to the budget agreed upon. You'll receive a schedule of work, explaining the workflow and schedule for your project.

Attention to Detail
We do the job the way it is supposed to be done - no shortcuts and we pay attention to the small details - every single time!

Family Owned
We are a locally and family-owned business. That means, we know exactly what every home and business owner deserves.

Custom Design
We offer a custom design and if you want something a little or a lot different - we can help you out.

We Genuinely Care
We genuinely care and we are committed to our clients with exceptional levels of customer care.

Responsive
We are fast and responsive. If you ring us, we will answer you straight away.

Customer-Focused
You are our client - we will always look after you.
Frequently Asked Questions
How much does composite decking cost in Sydney?
Let's talk dollars and cents.
As an average, the price of a single board starts at $137 and goes up from there. Deck boards though, are only one part of the cost structure when you look at deck pricing.
That's why it's easier to quote a project based on total costs (which includes installation, the substructure as well as the boards) which leaves the average cost sitting between $180 to $320 per square metre – this covers the boards and hidden fasteners.
As with any project, you'll need to factor in quite a few variables relating to the cost of your finished deck. These typically include:
At UrbanArch Building we set the standard in quality, low-maintenance alternatives to wood that won't break the bank. Our composite decking Sydney experts design for Australian conditions and offer unrivalled lifestyle advantages, so if you're interested in learning more, call 0413 185 735.
If you want to learn more, check out our guide for composite decking cost. 
How long does the installation process take?
There are a number of considerations to take into account when understanding how long a composite deck will take to build. Composite deck boards are generally quicker to install than hardwood boards. With an easy installation, composite deck can take from 4 to 5 days to build while a larger more complex deck can take 4 or 5 weeks to complete.
Below is a list of some other considerations that will determine how long your deck takes to build. Take the time to sit down with your deck builder to work through a list of the design options for your deck, and what they will add to the final price.
Why should you pay more for composite (when timber is cheaper)?
Every savvy homeowner knows a home improvement project is much more than an upfront price.
If you're paying a handyman to build a deck in Sydney out of wood you found washed up on Bondi Beach then you'll be saving money hand over fist. But when that board starts splintering and cracking within weeks you'll face years of expensive repairs and fixes.
It's true that a composite deck  will cost more than the same-sized timber deck or wood decks, but you'll make that money back (and then some) as the years go by. This is because it doesn't need the annual maintenance and attention that hardwood requires, when compared to traditional timber.
No staining. No oiling. No painting.
Essentially maintenance free – what more could you want? Better still, these boards don't splinter, warp, rot, or deteriorate in the harsh Australian elements, so you can save hundreds of dollars every year that would have gone towards deck maintenance with traditional wood decking.

Over the 25 to 30 year lifespan of a 40 sq metre deck, annual maintenance at a cost of $40 square will quickly add up. Over 10 ten years, it  can add up to savings of $16,000, depending on the amount of maintenance required.
How do I compare different composite decking materials?
Composite deck boards have been a popular choice for outdoor decks and entertainment areas for over 30 years, so naturally there's a wide range of brands to choose from.
Over time, brands have introduced dynamic innovations, new materials, upgraded manufacturing processes, and modern installation techniques to help deliver a superior board – but this does make choosing the right material more of a challenge for you.
Land on the wrong board and you can quickly end up with a deck that's not worth your investment, and likely to cost plenty in future repair and maintenance costs. To help you choose the best board, always compare:
Wondering what to look for when choosing the best product?
Capped vs. Uncapped Decking
With endless boards advertising themselves as 'Maintenance-Free' it's tough to know who's telling the truth and who's peddling false information. The most important thing to know is that capped decking boards fall into the 'Maintenance-Free' category, because they're protected with an extra layer that's bonded to the surface of your boards during the manufacturing process.
While early, first generation boards were uncapped (meaning they were at risk of fading, mould and mildew), composite deck boards  are now available capped. We only offer the best materials, meaning every product we source and install offers advanced premium protection, keeping your boards safe and secure against outdoor furniture scratches, harmful UV rays, and clumsy family members.
Best of all, the bonding process occurs during manufacturing under extremely high temperatures. That means no chemicals, no bonding agents and no adhesives that can end up in your garden when you choose this type of composite decking.
What brands do you supply and install?
Popular brands include Trex, Millboard, and Azek. We're a  leading installer of composite decking, and we install only those boards that have a proven track record for durability and that look good in the Sydney environment.
What composite decking colour should I choose?
Searching for the ideal composite decking colour to add a stunning appeal to your outdoor living space? With so many available options, it can be difficult to decide which one is right for you. Luckily, we have put together a guide to help you pick the perfect composite decking colours for your unique home.
One of the most important factors when selecting composite decking colours is to choose one that complements your home's style and aesthetic. If you have a modern or contemporary home, for example, a sleek grey or black deck colour may work best with your overall look. Similarly, if your house is more traditional, then a darker wood-tone composite may be your best option.
If your home is close to a beach area, one of the modern gray colours could be the ideal solution for you and could provide the stunning difference and appeal that you are looking for.
On the other hand, if your home is in one of the leafy inland suburbs that are common in Sydney, a more traditional timber look like Trex havana gold will probably give you the warmth and coziness that you are looking for.
Ultimately, you want to create a cohesive look between your indoor and outdoor design styles.
Do you want a deckscape with multiple purposes and looks? Consider adding different colours of composite decking to designate specific areas. 
You can create a multi-level design, or even choose two or three different shades within one deck. This can be an effective way to add accents within your outdoor space, creating distinct yet complementary areas that each have their own purpose.
A casual lounging area might have a more informal look than a dining area, for instance.
if you're interested in learning more about composite decking colour availability and design options, call us on 0413 185 735.
Is composite decking suitable for use around a pool?
Composite decking around a pool is becoming increasingly popular for homeowners who are looking for low-maintenance solutions that still look their best. But before you install composite decking around your pool, it's important to weigh the pros and cons so you can make an educated decision.
As with any other home improvement project, the quality of materials is an important aspect. When choosing composite decking for your pool deck, a few things to keep in mind are strength, stability, and aesthetics. Make sure you pick a composite that will stand up to wear and tear as well as water exposure. Be sure to check that the material is slip-resistant and won't heat up too much in the sun.
Also, check the warranty of the material to ensure that it has color fade protection (the best composite boards have colour fast warranties of 25 years or more).
The benefits of composite decking around a pool are numerous. Composite decking is made of durable, long-lasting materials that are easy to maintain, resistant to pests and decay, and don't require staining or sealing. In addition, composite decking comes in a variety of textures and colors to better suit your aesthetic needs.
Maintenance is also a breeze with composite decking – only minimal cleaning is required!
How long does composite decking last?
With a protective shell around your board's inner core, they can last from 25 to 50 years with little maintenance. For more information on how long you can expect it to last, get in touch with the composite decking Sydney experts at UrbanArch Building.
How much maintenance will be necessary?
This material won't fade or wear from exposure to the harsh sun. You'll also enjoy a deck that's resistant to mould, mildew, termites, plus wear and tear. With so many defensive advantages your new deck needs nothing more than a good sweep and wash 2 to 3 times a year to prevent dirt and grime build-up.
If you want to learn more about our composite decking Sydney services, check out our articles:
Professional and affordable price. Would be happy to recommend to others.
Very professional and helpful.
"I have just had my deck replaced with Trex. I used your website and contacted 3 of your recommended installers...."
Tony was very professional. The Urbanarch team has completed very top quality work on our deck.
Tony was fantastic through the whole quote process, he communicated well at all times.
Professional and willing to listen to what is wanted.
"Urban Arch was the best company to deal with. Communication from the start was excellent. From the first visit, through to completion of the job. Tony's boys working on the job were great. Happy to give references to anyone considering..."
"Thanks so much tony. Can I just take this opportunity to thank you for the way you and your team approach the work you do. It's the little things that shows the value we are receiving."
"I Just wanted to say a big thank you for the work completed over the past 2 weeks. We are so happy with the final outcome and the service that we have received from Urban Arch Building. From start to finish, the process has been easy and stress free. We are so happy with the final outcome and the quality of work. The guys did a fantastic job and went above and beyond our expectations. I will be recommending you to every one I know. Thank you for your attention to detail and bringing our vison to life. We are so grateful."