Most Trusted Decking Sydney
Looking for a stunning timber or composite deck to complement your home? You're in the right place
Affordable and Reliable Decking
If you're considering maximising your available space with stylish, new outdoor decking, you'll be opening up your life to outdoor dining, social events, and time spent enjoying the great outdoors.
But how do you choose the right deck for your property in Sydney?
At Urban Arch Building, we're dedicated to creating the highest quality decks you can find without compromising on quality, durability, or customer service. As #1 deck-building experts, we specialise in all aspects of deck construction from design and planning (we'll handle the paperwork with your local council), to construction and support.
With a wide variety of materials, styles, and options to suit your particular needs, it's never been easier to transform your home.
If you'd like to know more, let's start a conversation about your home, the type of deck you've got in mind, and whether a striking hardwood timber or durable composite deck suits your vision.
Call 0413 185 735 or request a fast and FREE quote online now.
If you want to learn more, check out our articles: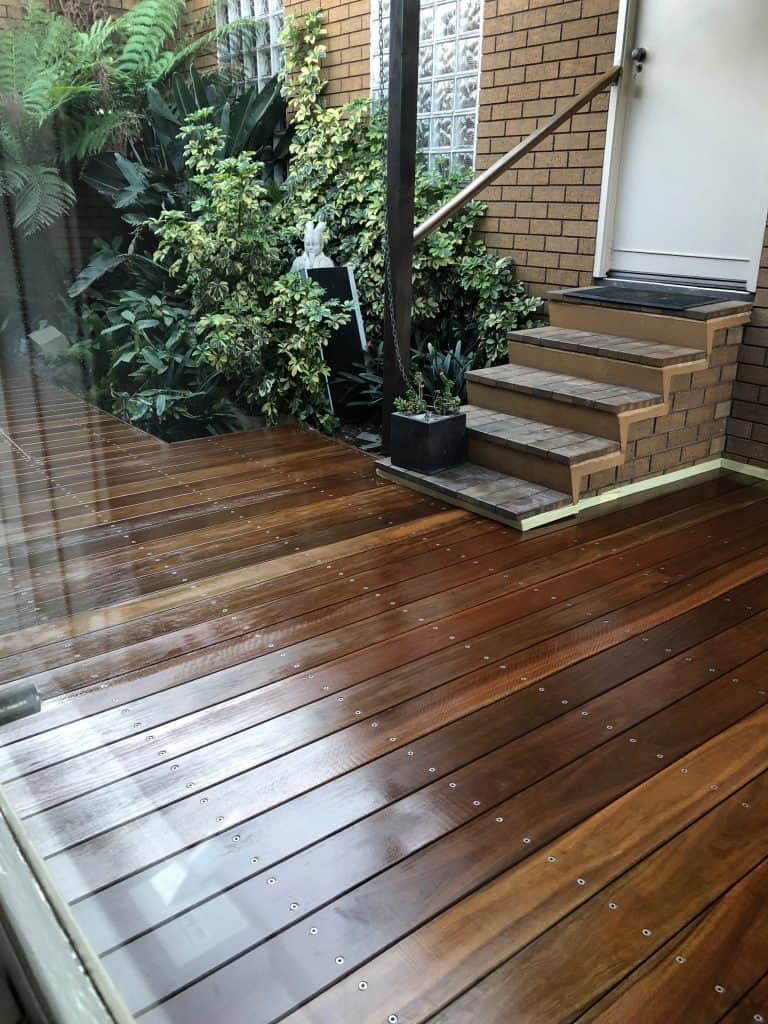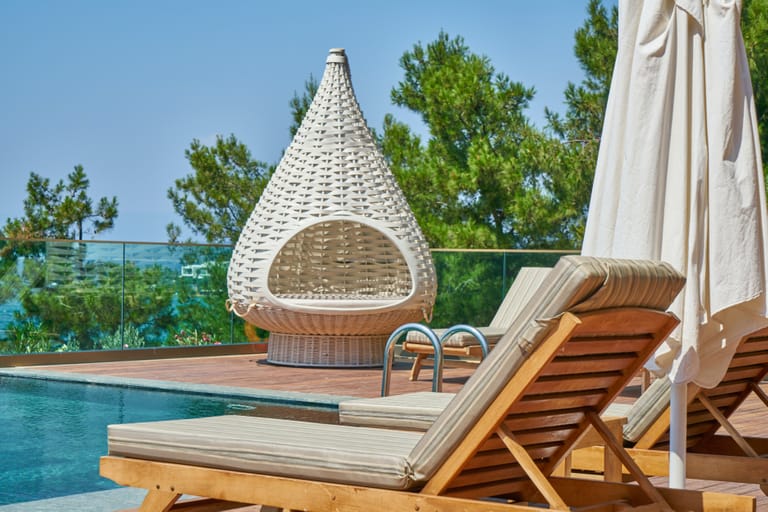 We offer a variety of products and services in Sydney so you'll always find the support you need for your outdoor space. Explore our range of deck building services below.
At UrbanArch Building we believe truly great decks should stand the test of time – that's why we're leading provider of composite decking materials.
Treating each project as if it was our own, we specialise in custom timber decks made from the best and most eye-catching hardwood materials. Our handcrafted boards, rails, steps, posts, bearers and joists come together to create the perfect deck for your lifestyle.
Frequently Asked Questions About Sydney Decking
What's the difference between composite and timber decks?
Timber or composite? If you're stuck on the fence, we can help.
A timber deck is a natural wood made from various trees (both native to Australia and foreign), including teak, jarrah, ironbark, and more. Composite deck, on the other hand is a timber-alternative, typically made up of recycled materials like wood fibre, sawdust, or timber shavings covered by plastic.
Remember, when it comes to timber vs. composite deck, there's no right or wrong option. The best choice will meet your unique needs and preferences.
How much does a new Sydney deck cost?
At UrbanArch Building, we're residents just like you, so we don't want to make your expenses any higher than they have to be. That's why our deck builders work hard to offer premium decking construction without the premium price.
That said, many factors will affect the final cost.
Size and complexity: The larger and more complex your deck construction, the more you can expect to invest in the finished project.
Timber or composite: Timber and composite are available at different price points, that's why it's important to look at various factors like durability, maintenance, colour, and appearance to help choose the most appropriate material for your needs and your budget.
Extras: Will you need stairs, screening, or built-in seating? These features can help bring a deck to life, and their inclusion will factor into your final costs.
Why Choose Urbanarch Building
Quality
We understand you are investing your hard-earned funds - so we invest our skill, patience, and energy to deliver your finished vision using quality materials - not second-hand or auction sourced.

On-Time & Within Budget
We arrive on time, and we will stick to the budget agreed upon. You'll receive a schedule of work, explaining what is happening and when.
Attention to Detail
We do the job the way it is supposed to be done - no shortcuts and we pay attention to the small details - every single time!
Family Owned
We are a locally and family-owned business. That means, we know exactly what every home and business owner deserves.
Custom Design
We offer a custom design and if you want something a little or a lot different - we can help you out.
We Genuinely Care
We genuinely care and we are committed to our clients with exceptional levels of customer care.
Responsive
We are fast and responsive. If you ring us, we will answer you straight away.
Customer-Focused
You are our client - we will always look after you.
Benefits Of Choosing
UrbanArch Building
Excellent Local Reputation
Exquisite Timber Products
On-Time, Within-Budget Project Completion
Professional and affordable price. Would be happy to recommend to others.
Very professional and helpful.
"I have just had my deck replaced with Trex. I used your website and contacted 3 of your recommended installers...."
Tony was very professional. The Urbanarch team has completed very top quality work on our deck.
Tony was fantastic through the whole quote process, he communicated well at all times.
Professional and willing to listen to what is wanted.
"Urban Arch was the best company to deal with. Communication from the start was excellent. From the first visit, through to completion of the job. Tony's boys working on the job were great. Happy to give references to anyone considering..."
"Thanks so much tony. Can I just take this opportunity to thank you for the way you and your team approach the work you do. It's the little things that shows the value we are receiving."
"I Just wanted to say a big thank you for the work completed over the past 2 weeks. We are so happy with the final outcome and the service that we have received from Urban Arch Building. From start to finish, the process has been easy and stress free. We are so happy with the final outcome and the quality of work. The guys did a fantastic job and went above and beyond our expectations. I will be recommending you to every one I know. Thank you for your attention to detail and bringing our vison to life. We are so grateful."